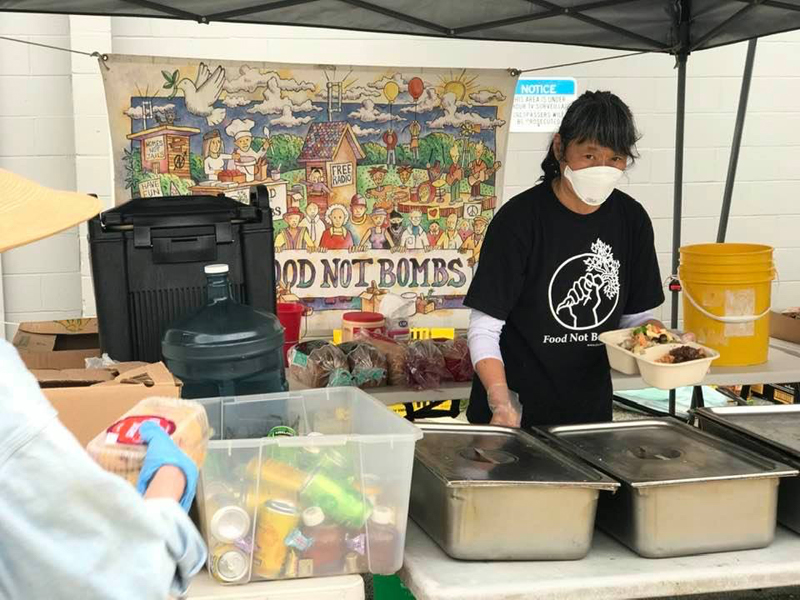 PLEASE VOLUNTEER
Please join us at Front and Laurel Streets weekdays from 1:00 to 6:00 pm and weekends from 4:00 to 6:00 PM
We need help cooking at 418 Front Streets from 12:30 to 4:00 PM on Saturdays and Sundays.
Call us at 575-770-3377 for details


Email us at: santacruzfoodnotbombs@ gmail.com

Or call us at 1-800-884-1136.




Three Principles of Food Not Bombs

1. Always Vegan or Vegetarian and Free to Everyone
2. Each Chapter is Independent and Autonomous and makes Decisions Using the Consensus Process
3. Food Not Bombs is not a Charity and is Dedicated to Nonviolent Social Change.