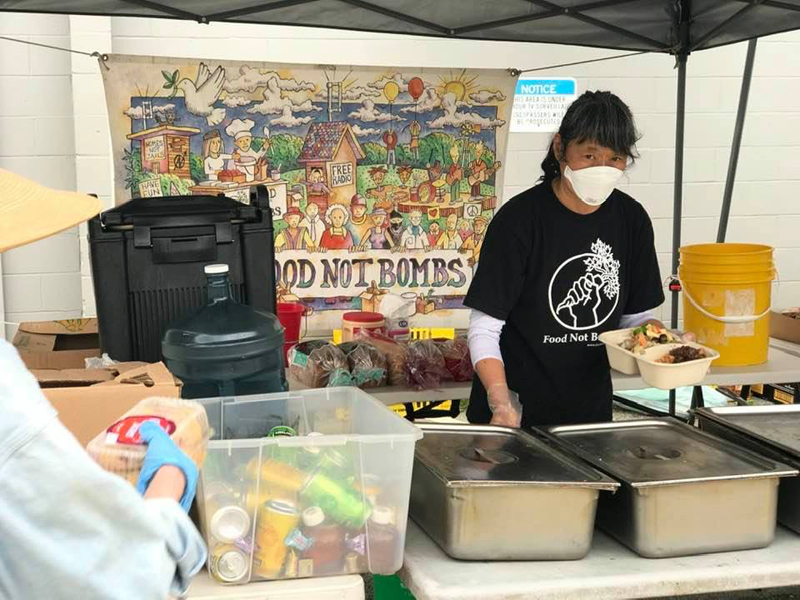 PLEASE VOLUNTEER
Please join us at the Town Clock at Pacific Avenue and Water Streets from 12:00 to 4:00 pm
We need help cooking at the Little Red Church at Cedar and Lincoln Streets from 10:00 to 1:00 PM everyday.
PLANNING MEETINGS
Every Monday night at 5pm at the Little Red Church at Lincoln and Cedar Streets
Some agenda items include work on our Disaster Preparedness Plan, volunteer support, coordination of the cooking and solidarity with other groups and movements


Email us at: santacruzfoodnotbombs@ gmail.com

Or call us at 1-800-884-1136.




Three Principles of Food Not Bombs

1. Always Vegan or Vegetarian and Free to Everyone
2. Each Chapter is Independent and Autonomous and makes Decisions Using the Consensus Process
3. Food Not Bombs is not a Charity and is Dedicated to Nonviolent Social Change.